Masala Studio Services
At Masala, we value creativity, freedom and community. That's exactly how we've achieved such close relationship with our clients and what has brought us immense pleasure in our journey.
To share more of our creativity, our co-working space Masala Studio is now offering services of website design, social media management as well as one-on-one business and marketing mentoring
Website Development
We specialize in creating stunning, user-friendly websites exclusively on the Shopify platform (we made our own website that you're on right now!)
Whether you're just starting out or looking to upgrade your current site, don't settle for a cookie-cutter website that looks like everyone else's. Let's create a custom solution that reflects your brand's unique personality and values. 
With a stunning website that's optimized for sales and conversions, you'll be well on your way to success in the world of e-commerce
Book a free call today to learn more about our Shopify website development services and start building the online store of your dreams!
Book A Free Call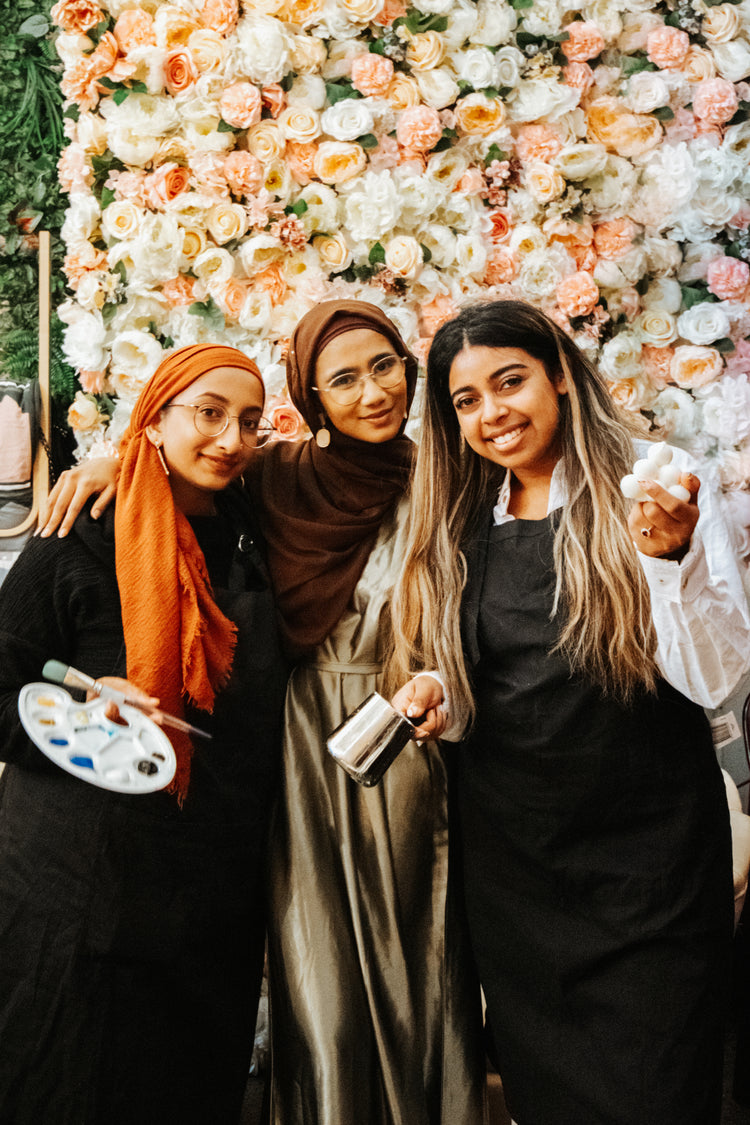 One-On-One Coaching
Hi, I'm Haya - a South Asian Muslim Female, a lawyer turned entrepreneur and now owner of three successful businesses. I have faced and overcome many of the challenges that South Asian entrepreneurs encounter and bring a wealth of knowledge and expertise to the table. With a deep understanding of what it takes to stand out in the crowd, I will work with you to develop a customised strategy that takes into account your unique goals and challenges.
With our one-on-one coaching approach, you'll receive personalized guidance and support that is tailored to your specific needs. We cover a wide range of topics, including marketing, sales, finance, operations, and more. Whether you're looking to expand your business, increase profitability, or develop new products and services, we will have a way to tailor our program to your needs.
Book A Free Call Today!
Book A Call