An authentic blend of
South Asian treasures
Masala Bazaar was born out of the desire for a meaningful (and much-needed) community. 
We exist to connect South Asian entrepreneurs to one another, to bigger opportunities and to customers who champion what they do. Because together, we can break free from systemic barriers and flourish. 
Masala Bazaar is a space to laugh, reminisce and savour the little things in life. 
We encourage ethical consumption and ethical entrepreneurship. We are a community that extends beyond our individual experiences. 
A blend of cultures that bring out the best in each other.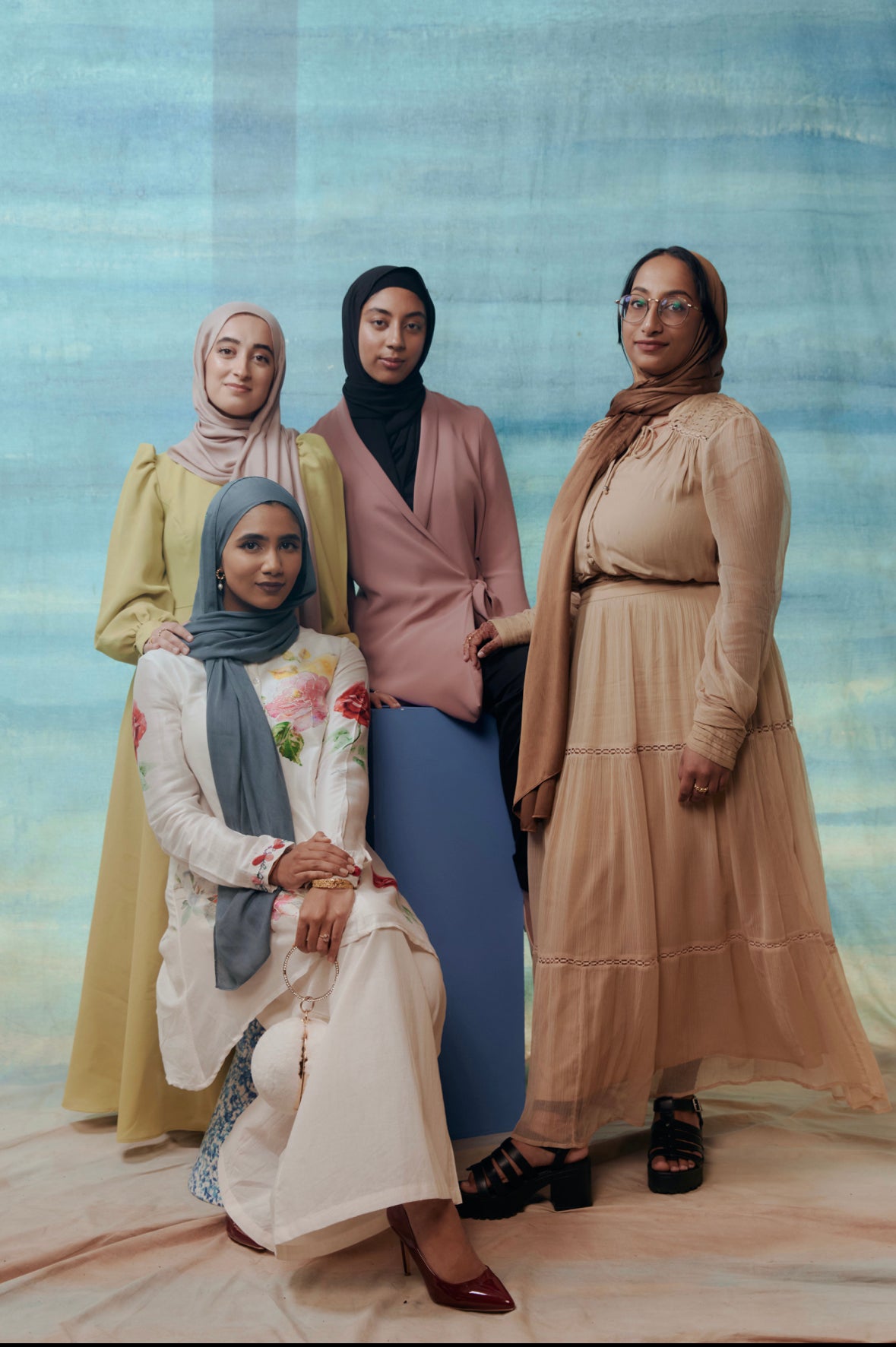 Hey, I'm Haya. once a lawyer, now a candlemaker, and founder of Masala Bazaar.
I started my side hustle, Masala Scents in 2019. While struggling to balance life and business (as new entrepreneurs often do), I found support in the most unexpected place. 
The hidden Desi gems of the Instagram business community. 
A community that had emerged from lockdown woes, a tribe of creatives who were eager to let their talents shine. We were all of South Asian heritage. We shared struggles. We shared wins. We shared culture.
This feeling of family was so amazing, I knew it had to be shared so that everyone else could feel its warmth! We had our first Masala Bazaar in November 2020 and it was a smashing success, to say the least. 
Fast forward to June 2022 - I did something a little crazy. I quit my job, took a break from being a lawyer and decided to pursue Masala Bazaar full time. 
Masala Bazaar is a platform to be vulnerable with your business and your consumer questions. We are here to help you grow, learn and shop mindfully. 
Ngā mihi, shukriya, thank you for your support.
xx Haya
(the one sitting down x)
Values We Live By
Empowering small business communities

Community lies at the heart of what we do at Masala Bazaar. We exist to uplift our group of small business owners by being generous with our resources, our advice and our opportunities.
Honesty and transparency

Millions of workers around the world are exploited every day because our global industries lack transparency and accountability. We uphold high standards of integrity at Masala Bazaar. We charge our vendors fair, competitive rates to ensure they have access to our platform. We also do not charge our customers hidden extra costs - the price you pay to shop in person and online is the same.
Respect for different cultures

We are an inclusive space that features various vendors of different South Asian descent, religion and upbringing. We have a strict non-discrimination policy and treat our entrepreneurs, customers and creatives with kindness and compassion. 
Conscious consumerism

It's no secret that we own too much stuff, from fashion to homeware. While we aim to empower South Asian businesses, we also practice conscious consumerism. That means we don't have ongoing sales, we don't aggressively push to purchase and we definitely don't follow you around the store until you buy something. We encourage you to ask yourself if you truly need or want something before you buy it too.
Mindful of our environmental impact

We do what we can to minimise our waste and carbon impact within the space. Some of our vendors use recyclable packaging and sustainable materials for their products. We're definitely not perfect - you'll still see the odd plastic packaging in the store - but we are working towards making improvements and encouraging our vendors to be more Earth-friendly too!
Giving back to people in need

We're proud that a number of our vendors give back a portion of their profits to various social causes. At Masala Bazaar, we donate a small percentage of our monthly revenue to IHC New Zealand. We also intend on expanding our giveback programme to include more charitable organisations later this year.